Hosted Predictive Dialer Software Services in India
---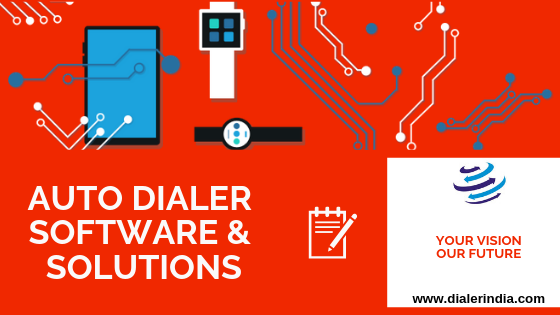 Avyukta Intellicall provide dot-voip for call center dialer services past 9 years to continue in India . A predictive dialer is an automated telephone dialing system that enables call center agents to dramatically increase their number of live connections. Predictive dialers connect agents only to calls that are actually answered by people, freeing agents from the need to listen to unanswered calls, busy signals, disconnected lines, or answers from fax machines, answering machines and other automatic services.
 
Predictive dialers are sophisticated, so you need to understand how they work and how they differ from other kinds of auto dialers before you invest in one. We've written this guide to help you learn what you need to know to make an informed purchase.If a system has 100 agents working on it, then the device is dialed calls occasionally roughly based on the ratio of the agent telephone line.
 
This is one of the typical causes of delays that can be tested prior to connection to an agent. To minimize the delay before an agent answers the call is normally used the maximum wait time of 5 seconds. The system monitors how many calls are deleted because the person called had to wait longer than 5 seconds. If the percentage of missed calls exceeds a pre - determined limit, typically 2-3%, then the system you reduce the number of outgoing calls.
 
Hosted predictive dialer are the cutting edge of call center technology. Hosted dialer allows calls to be placed over the Internet using DOT-VoIP technology to place calls from a PC. Hosted Call Center in India is the same concept & operating system used in traditional predictive dialers, except the call uses DOT-VoIP instead of traditional LAN lines. The best part is that you can make as many calls as you like and there is no initial investment and you pay only what you use.
 
A predictive dialer dials a list of telephone numbers and connects answered dials to people making calls as well as call center dialers or predictive dialers are the technical software, which incorporate the use of data synchronization in order to connect the agent with the uninitiated calls. This software helps the agent in getting connected with the customer as soon as he gets done with the ongoing call. This way, he does not have to dial the call manually, thus, saving considerable sales time of the firm.
 
We offer cloud based call center DOT-VOIP dialer solutions, software for cloud hosted PBX services,predictive automated dialer, DOT-VoIP and PBX for hosted predictive auto dialers are the cutting edge of call center technology. .
 
We provide best CRM Software Services in India along with Customer-relationship management is an approach to manage a company's interaction and Customer relationship management (CRM) is a technology that allows businesses both large and small to organize, automate, and synchronize every facet of customer interaction. CRM system examples include marketing, sales, customer service, and support.
 
Seamlessly integrate with most popular CRM softwares like Salesforce, Zendesk and many others to ensure up-to-date records and deliver personalized customer service. With SuperReceptionist, you can streamline valuable customer requests, effortlessly synchronize data, and optimize workflow to incrementally enhance your business efficiency.