Quality Hosted Cloud Call Center Services for India
---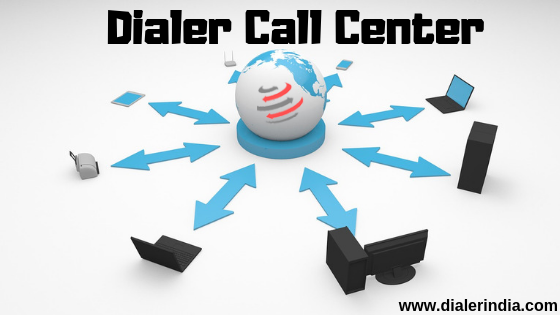 Avyukta Intellicall Provides call center dialer software services past 10 years to continue in India. Call center software is used for both inbound and outbound call centers. The majority of the software is cloud-based, unlike the traditional applications that sit on the client's hard disk or server. Due to usefulness and popularity, there are many call center applications available today.

IVR (Interactive Voice Response) solutions are designed to give customers automated call services that are more convenient and quicker to use than other options. An IVR software solution allows customers to conveniently access self-service systems while simultaneously being guided to the appropriate department in order to quickly find help. IVR systems also help businesses cut down costs by reducing the amount of time spent making calls. As a result, customer satisfaction is boosted.

Avyukta Intellicall Provide services are dialer software, call center dialer, Hosted Cloud Call Center Dialer, DOT Approved VoIP minutes, dialer vendor at affordable prices.

Cloud Based call center Dialer Software is a computerized system for the selection, which has the ability to quickly make many calls dialed, pulled from a database of phone numbers that connected to a variety of communication and telephony lines. The configuration and the amount of agents who use this system will affect how much Dialer call center per hour.Quick Connect agents with one-on-one telephony line for entry permits. The call for this option through your agent on the telephone line should be, especially for the purpose of business two business is good.

Hosted Predictive Dialer almost no agent is available to talk with them in the reception, while destroying all the possibilities for lifelong, lower the amount of money waiting for the interaction between agents using statistical algorithms.

Leading Business Class high quality DOT VoIP & Cloud Telephony in India Communication service centers and business customers. Avyukta Intellicall offers a full suite of DOT Approved VoIP and cloud services that are designed to meet the needs of modern day contact center.

Avyukta Intellicall provide are user friendly hosted call center dialer software for call center india. Our hosted Asterisk/IP PBX service is best way in the industry and we have also captured strong base in technical support, network assistance and call center enlargement. Our services are compatible with all your needs and we strongly focused on delivering customer oriented and product oriented solutions.
Featured
Scalable Architecture
Inbuilt support for Broadcast IVR Campaigns and Ability to configure Inbound IVRS
Distributed Scalable ACD Architecture
Supports Predictive,Manual & Preview Dialing
Call Center Software Supports SIP, H.323, PRI & Analog, DOT Approved VOIP
Call Recording feature
Outbound Dialer features
Multiple DOT Approved VOIP Trunk Support
Ability to run blended Call Center

Avyukta Intellicall DOT VoIP Minutes in India Predictive Dialer triples the amount of time agents are productively connecting with live prospects and having real conversations that acquiesce greater proceeds.